Star Wars Night – 02/06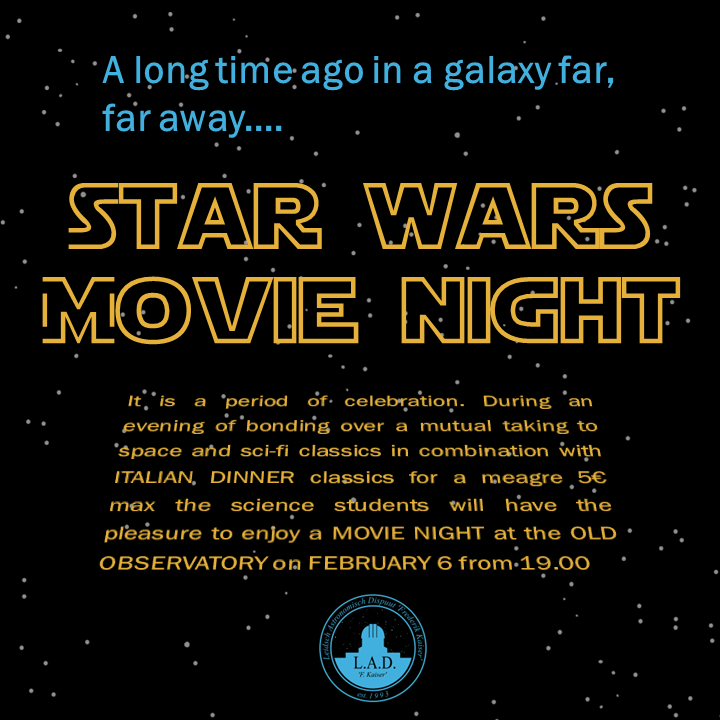 A long time ago in a galaxy far, far away….

It is a period of celebration.
Science students, seeking rest
after the hardships of exams,
will see A NEW HOPE on the horizon
in honour of 100 years of DLF.
During an evening of bonding
over a mutual taking to
space and sci-fi classics
in combination with
ITALIAN DINNER classics
for a meagre 5€ max.
In an establishment that
is breathing grandeur and
has surpassed the age
of time with halls
whispering tales and sagas
about mysterious discoveries
the science students will have
the pleasure of a movie night
at the OLD OBSERVATORY
on FEBRUARY 6TH from 19.00.