ESA Excursion – 02/17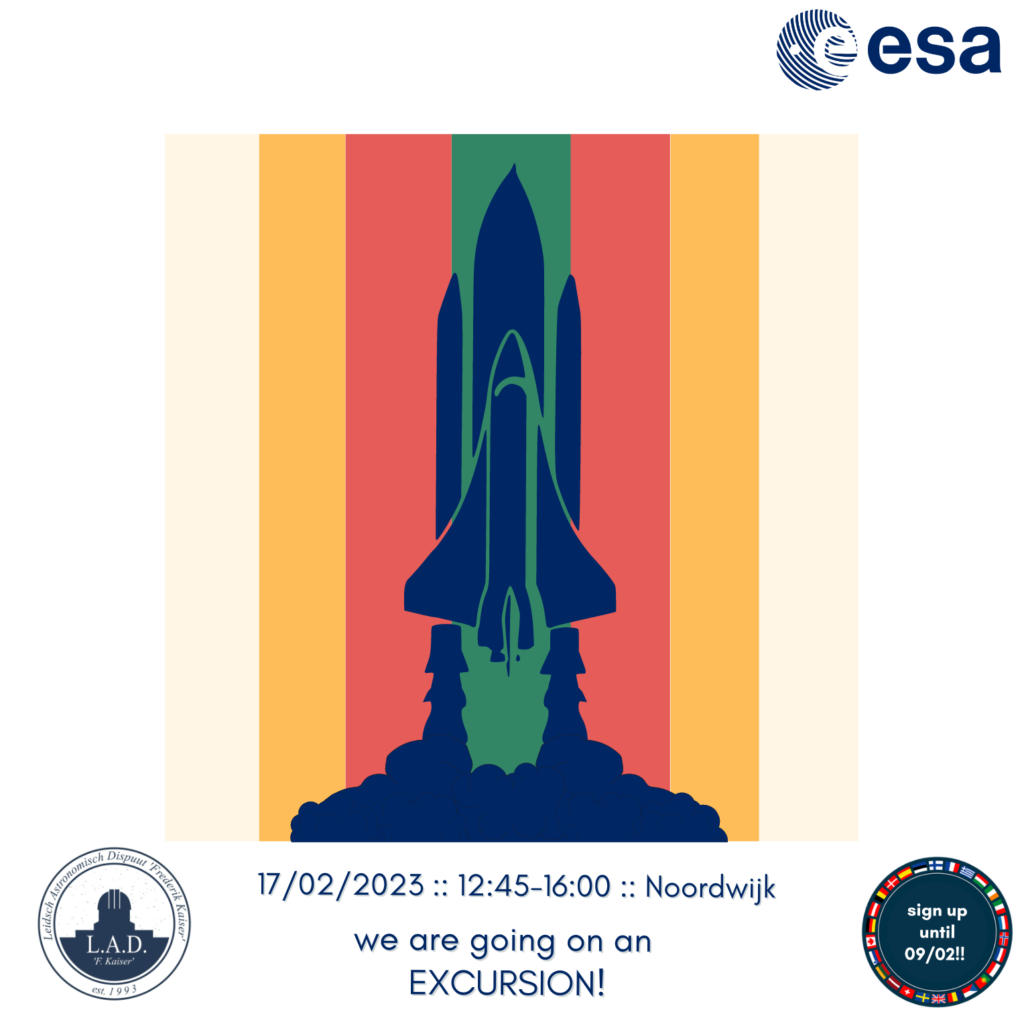 First Lustrum Activity!!
Join us for a trip behind the scenes to the facilities of the European Space Agency and learn about what people at ESTEC are working on on Friday, February 17th! We will meet at the entrance to ESA (Keplerlaan 1, Noordwijk) at 12:45  and the program of the tour will last until 16:00.
Sign up below until February 9th!