Board Interest Borrel – 04/04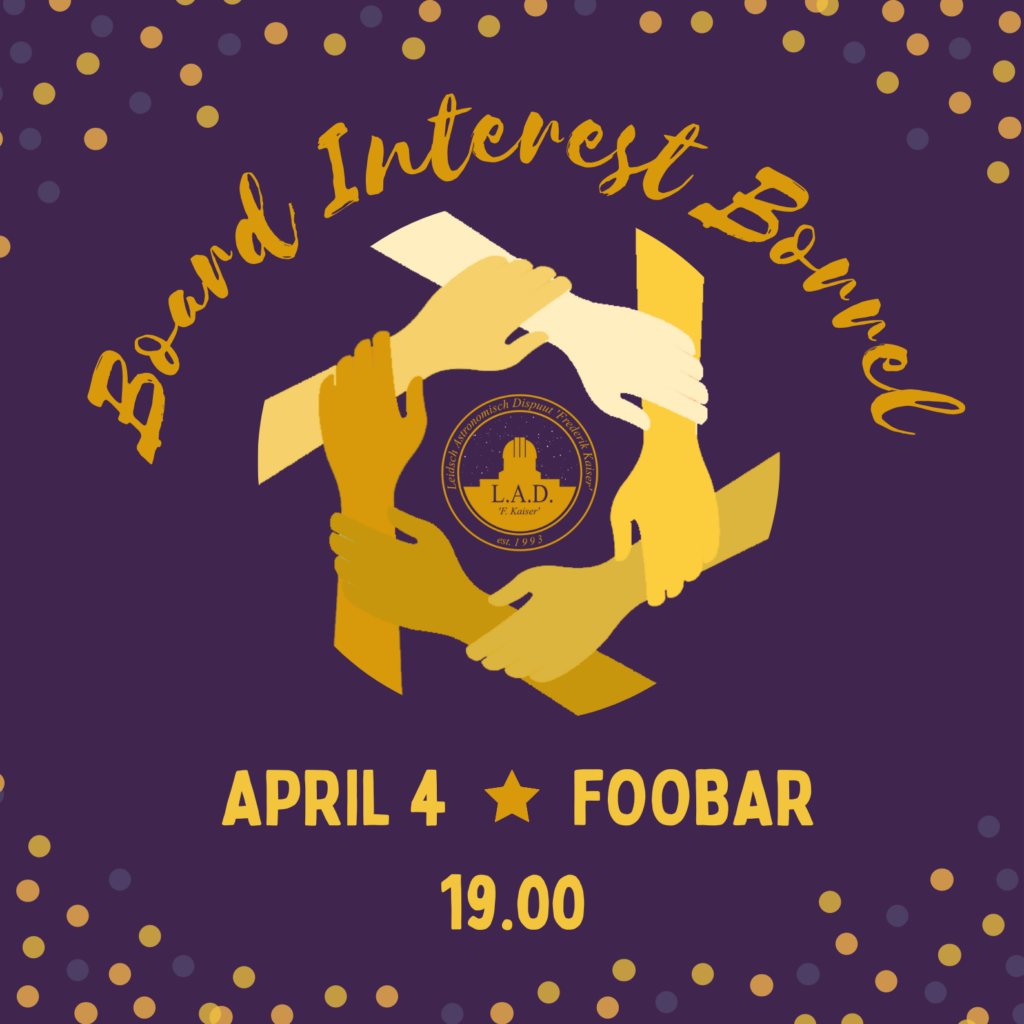 Are you curious about what it's like to be Kaiser Board?? Could you imagine taking on one of the functions within next year's 31st board? Would you love to bring in new ideas and are you excited about keeping up old traditions? Or do you just want to join another Kaiser borrel?
If your answer to at least one of these questions is yes, put the 4th of April from 19.00 into your agenda already and join our board interest presentation in the FooBar to get a free drink afterwards and chat with former board members!!